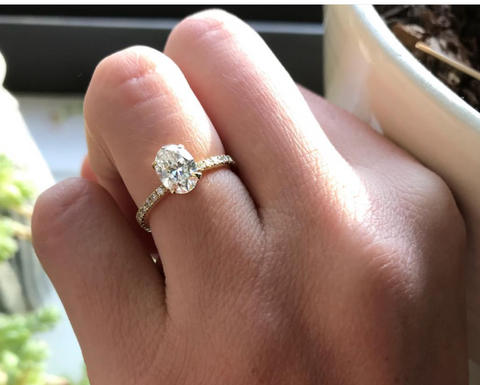 Benefits Of Custom Jewelry
Control - When you design an engagement ring with Witz, you have complete control so you can get exactly what you want while respecting your budget.
Convenience - Instead of looking for months for the perfect ring, a custom Witz engagement ring offers you unparalleled convenience.
Creativity - When you work with Witz to design your engagement ring , there's no stopping you! You can show off your creative side and make sure the custom-made engagement ring is just right.
Quality - When you work directly with Witz, you can be rest assured that your ring is made of ethically sourced and high-quality materials.
Sentiment - Finally, custom ring design with Witz allows for even more sentiment in your proposal. Whether you use heirloom rings to create the engagement ring or you simply use their favorite gemstone or diamond, it's sure to be a sentimental piece.
Ideas and Inspiration for Handcrafted Engagement Rings
Need a little inspiration before you create your engagement ring? Not to worry. Our custom ring maker has you covered with these timeless ideas:
Consider rare diamonds - A classic way to create a custom, unique engagement ring is by incorporating a rare diamond, such as a yellow or pink diamond. These stones are rare, which makes them just right for the woman who has stolen your heart!
Think about unique shapes - This can apply to diamonds or settings! Create heart-, teardrop-, or even flower-shaped diamonds to make your custom-made engagement ring come to life. The options are also endless for uniquely shaped settings that an engagement ring designer can help you come up with.
Get inspired by vintage designs - Want the look of a vintage engagement ring with the benefits of creating a new design? A handcrafted engagement ring from Witz Jewelry Design can be any style you choose.
Incorporate heirloom rings - Perhaps you want to include the stones from a grandmother's or another family member's ring. We can make this happen! This would be a truly one-of-a-kind engagement ring — and it's sure to make her feel sentimental.
Don't be afraid of a little color - Unconventional engagement rings are certainly in style right now, so stray away from the classic diamond if you so choose! Colored gemstones can help the custom-made engagement ring better match her personality and style.
Personalize with symbolic details - Custom engagement rings online are just that: custom! Personalize it to your heart's content with symbolic details. This could include inscriptions, a love knot on the bottom of the ring, meaningful symbols, and more.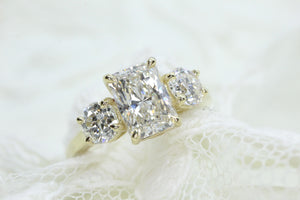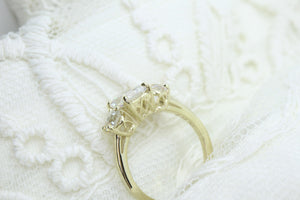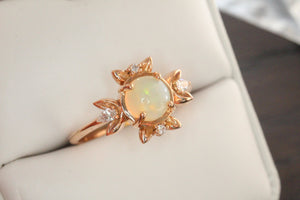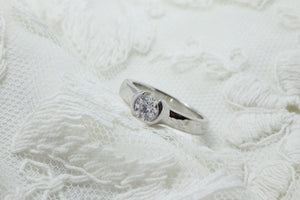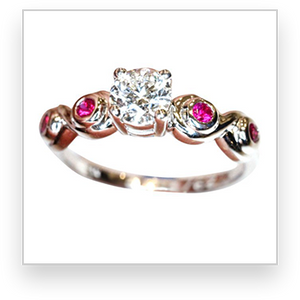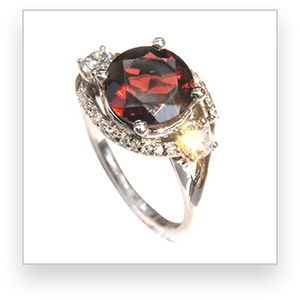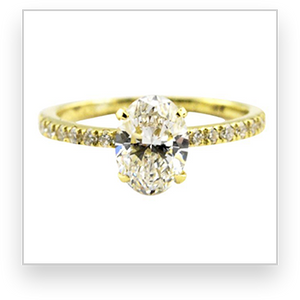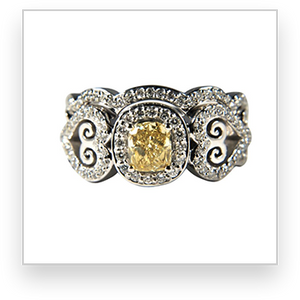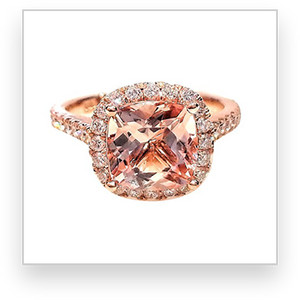 Examples Of Our Custom-Made Engagement Rings
We know you have a lot of options out there when it comes to custom jewelry online; however, we're confident that Witz Jewelry Design is the right choice for your custom-made engagement ring. Here's why:
Our options are ethically sourced. With conflict-free GIA diamonds, recycled precious metals, and ethically obtained gemstones, we make sure you can feel ethically good about your decision to design your engagement ring with us.
We offer a fast turn-around time. You can get your custom-made engagement ring in as few as two weeks. From the moment you start working with us, you'll appreciate our fast design work and one-on-one support.
Our prices are competitive. Price shouldn't be an obstacle to a custom, unique engagement ring. We'll match another vendor's estimate — from under $1,000 up to $100,000, we'll match it all.
Our personalized engagement rings are made in the U.S. - From start to finish, the entire process takes place right in New York City. We're lifelong New Yorkers and couldn't picture our ring design website being based out of anywhere else! From the initial design to printing, casting, and polishing, your custom ring will be made in the U.S.
If you're looking for a custom-made engagement ring, then let us help. You can design engagement rings online with us and depend on us throughout the whole process (and then some — we offer a 24-month warranty on all products). Personalized engagement rings are creative, sentimental, and let you be in control. Get started today with Witz Jewelry Design to design your own engagement ring online.